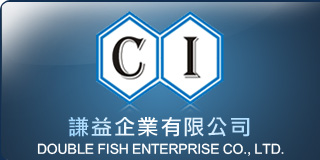 Products

Conductive PVC Flooring Adhesive

Product Model: 3010

PREFACE:

3010 is a water- based flooring adhesive for bonding conductive and anti-static PVC floorcoverings to plywood, particle board or concrete. It is specially formulated to provide the maximum water-resistance and adhesion along with ease of application.


FEATURES

1.

Liquid glue without organic dissolvent.

2.

Easy to perform. Apply glue to ground only.

4. With a volume resistance from 10000 ~ 100000 ohms


PREPARATION:

Before installing conductive PVC tile, the sub-floor should be sound, dry, clean and free from dust, oil or any contamination. If the surface of concrete is weak, it with putty paste to a smoothing the surface. All floors should have to be suitable dry and even to receive a bonded floorcovering.

Floorcovering and room should be at a stable temperature of at least 20℃ for 24 hours before and after installation.


APPLICATION

1. If surface of the floor is dusty and porous, it should be thoroughly cleaned. And then prime the floor with diluted 3010 ( 1 part 3010:2 part water )

2. Evenly apply adhesive to the floor, using the recommended notched trowel held at 45。Angle.

3. Low the floorcovering onto the adhesive within 20 minutes.

4. Allow adhesive to develop tack approximately 10-15 minutes before beginning installation.

5. Once the flooring is properly positioned, press firmly or roll with 70 KG roller.

6. Check to see if the adhesive is properly transferring to the floorcovering by lifting a corner periodically. If not apply additional adhesive.


CLEANUP

Wet adhesive can be cleaned from tools and floors with water. To remove dried adhesive use mineral spirits. Clean any adhesive from the face of the floorcovering with a damp cloth. Do not allow to dry.


STORAGE LIFE

12 months under good storage conditions in original unopened. Keep out of direct sunlight at a temperature of between 5℃ and 40℃. Protect from frost, it may be damaged permanently if frozen.


COVERAGE

One 15 KG bucket is sufficient for a area of 50-60 m

2

.